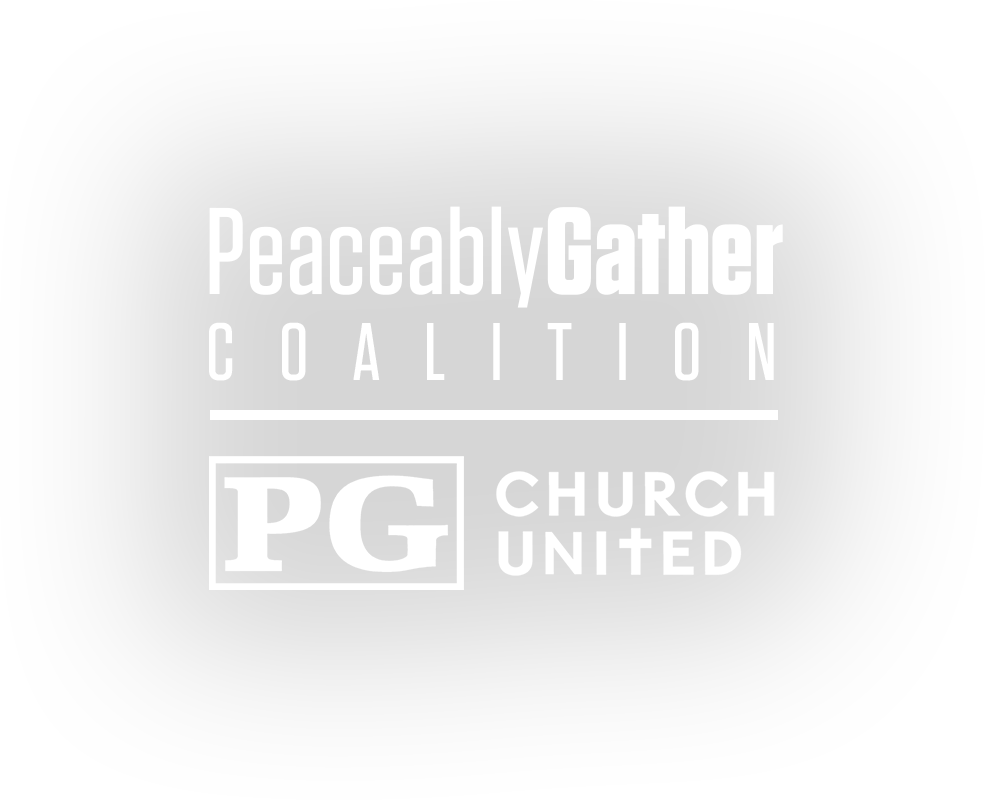 Church Prepared
You Are Not Alone!
PASTORS and CHURCH LEADERS FREE WEBINAR
TUESDAY, OCTOBER 13TH @ 7:00 PM PT / 8:00 PM MT / 9:00 PM CT / 10:00 PM ET
Supporting Pastors to Thrive in Challenging Times
Church Prepared is Equipping faith leaders and their congregations across the nation with the resources they need to defend their First Amendment rights, their congregations, their families, and most importantly their faith.
Join Peaceably Gather founder Brian Gibson and an expert lineup who will share important information and valuable resources available for you and your church to navigate this unprecedented time in our nation's history:
This country was founded by people of faith taking a stand, and it will only survive if people of faith take a stand once again.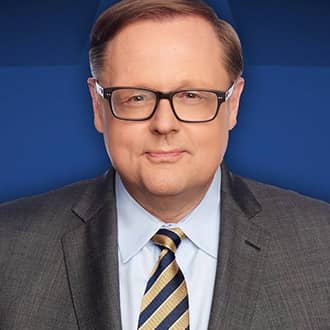 Todd Starnes
Host
Todd Starnes is a longtime, award-winning journalist and radio commentator. His daily radio presence has reached millions of listeners on hundreds of stations, and his syndicated column is also read by millions. He is a frequent contributor in major media, and social science researcher George Barna also included Starnes as one of the top media influencers for Evangelical Christians in the 2016 presidential election.
Starnes has covered some of the biggest stories of the past decade—from presidential campaigns to the culture wars—interviewing an array of newsmakers and celebrities. His annual Christmas show became a national yuletide tradition featuring some of the biggest names in Contemporary Christian music.
Starnes has authored five books—including "The Deplorables' Guide to Making American Great Again" and "God Less America," a collection of essays documenting the war on religious liberty—and is the recipient of a regional RTNDA Edward R. Murrow Award and the Associated Press Mark Twain Award for Storytelling. In his newest book, "Culture Jihad: How to Stop the Left from Killing a Nation," Starnes asks if America can be saved and suggests that that if good-hearted patriots rise up together, they can stop the assault and keep America great.
During his more than a decade at Fox News Channel, Starnes hosted one of the top radio programs on the network. He was also one of the network's most popular columnists. During his final year at Fox, he hosted "Starnes Country" on Fox Nation.
In 2014, Starnes was awarded the National Religious Broadcaster's Board of Directors Award. He is also the recipient of First Liberty Institute's "Defender of the Faith" award, Vision America's "National Hero of the Faith" award, Bott Radio Network's "Watchman on the Wall" award and Pacific Justice Institute's "Light in Media Award."
Starnes is a frequent speaker at churches, Christian conferences and Christian universities. He has delivered messages at the Ronald Reagan Ranch, the Billy Graham Training Center and the Family Research Council's Values Voter Summit.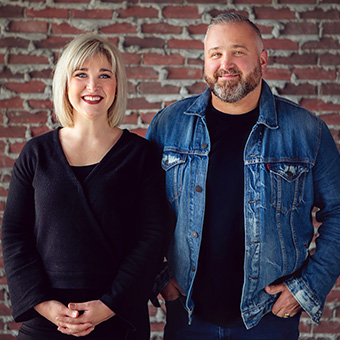 Brian & Jessi Gibson
Pastors of HIS Church
Pastor Brian Gibson and his wife Jessi are lead pastors of His Church, a multisite nondenominational church. 
Brian has a degree in theology from Oral Roberts University. Prior to founding His Church, Brian served as an associate pastor, traveled as a speaker, taught in a school of ministry, and worked with Franklin Graham festivals.
Brian has pastored since 2004. His Church has locations in Owensboro and Henderson, KY, and Amarillo and Dumas, TX, with a vision to launch 100 total campuses in the coming years.
As spokesperson for Peaceably Gather, he is spearheading a movement to protect and preserve our religious liberty and first amendment rights in America. Brian has been featured on behalf of Peaceably Gather on Fox News, Spicer & CO, One America News, and more.  
Brian and Jessi have 3 kids: Brileigh, Justice, and Chapel.  He loves leading the church, spending time with his family, playing golf, and traveling to minister in churches across the world. He still reminds people every week that the bible is true, God is powerful, and church is fun!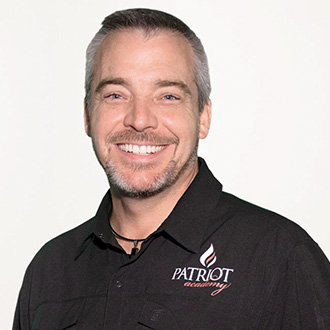 Rick Green
Biblical Citizenship
Millions of Americans have learned Constitutional principles through Rick's programs and presentations. He is one of the most dynamic and inspirational speakers in America today; equipping, empowering and challenging citizens to live out their freedoms and restore our Constitutional Republic. An attorney, former Texas Legislator, and national radio host, Rick's gift for bringing history to life and his common sense application of Constitutional principles is fanning the flames of a renewed national passion for civics and liberty.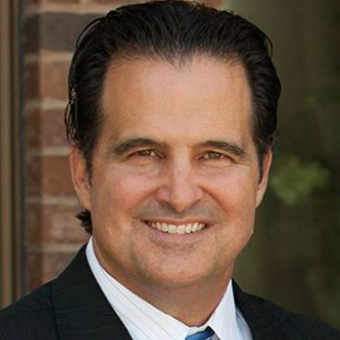 KC CRAICHY
COVID-19 AND YOUR CHURCH
KC Craichy is the bestselling author of Super Health: 7 Golden Keys to Unlock Lifelong Vitality and The Super Health Diet: The Last Diet You Will Ever Need! KC Is also the Founder and CEO of Living Fuel, Inc.—The Leader in Superfood Nutrition.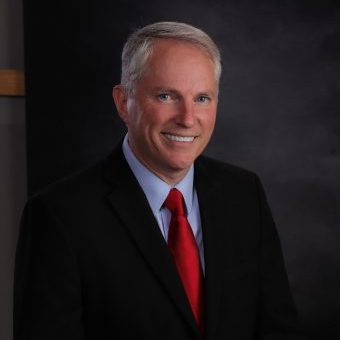 Dr. Richard Bartlett
COVID-19 PREVENTION & TREAMENT
Dr. Richard Bartlett has more than 28 years of experience in medicine serving his patients as a general practitioner and in emergency care settings.  
His excellence in general medicine in underserved areas came to the attention of Governor Rick Perry who appointed Dr. Bartlett to the newly-formed Texas Health Disparities Taskforce.  The Taskforce members served as subject matter experts and as an advisory body, providing recommendations to the Governor to increase the quality of care for all Texans.  Originally a two-year appointment, Dr. Bartlett was asked to remain on the Taskforce for seven years and received a Meritorious Service Award from the Texas Department of Health and Human Services.
Dr. Bartlett's peers in West Texas elected him to serve as the Ector County Medical Society President for four consecutive terms.
In addition, Dr. Bartlett was the medical expert for 20 years for the CBS affiliate in the Permian Basin.  Currently, Dr. Bartlett is the KCRS 550 AM  medical expert, a weekly West Texas radio program providing Covid-19 updates.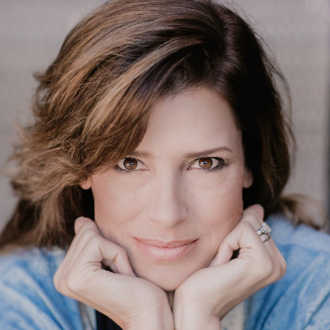 Sam Sorbo
Home School Advocate and Author
After high school in Pittsburgh, PA, Sam (Jenkins) Sorbo studied biomedical engineering at Duke University before pursuing a career in modeling. Modeling offered the opportunity to travel and learn languages; she is fluent in five.
Sam moved to Los Angeles for acting and landed roles in several films, including Bonfire of the Vanities and Twenty Bucks, and TV shows, including "Chicago Hope" and "Hercules: The Legendary Journeys."
As guest star on "Hercules" she met Kevin Sorbo, who swept her off her feet. They married in 1998.
Until recently, Sam Sorbo was radio host of nationally syndicated The Sam Sorbo Show, weekdays. She currently hosts the show for two hours each week, on Talk America Radio.
In 2015, Sam won "Best Supporting Actress" from the Utah Film Awards for her role in Just Let Go.
Sam is a home school advocate and author of They're YOUR Kids: An Inspirational Journey from Self-Doubter to Home School Advocate and Teach from Love: A School Year Devotional for Families. The Sorbos home educate their three children.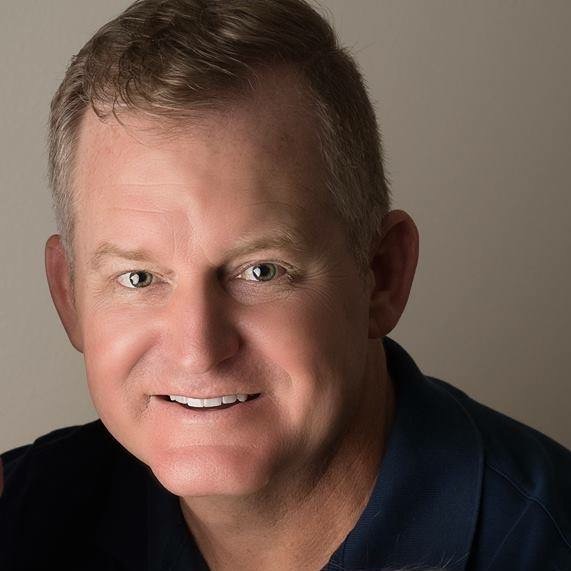 Jim Domen
STANDING AGAINST CHURCH PERSECUTION IN CALIFORNIA
Mine is a story of redemption.
I never imagined that I would enter the homosexual lifestyle after being raised in a God-fearing home and accepting Christ at age seven. After I graduated from George Fox University, I was so desperate to love and be loved that I didn't care that my partner was HIV positive.
God changed my life forever on June 8, 2002, when I lost all my worldly possessions and distinctly heard God's voice telling me to come back to Him. I told God, "I'm yours again," and I began to realize that His strength is made perfect in my weakness – even in someone as broken as me.
God began to restore me and I enrolled in seminary at Azusa Pacific University. I learned how to be obedient to God's voice and how to interpret the Bible. God continued His work of redemption and gave me opportunities to share my story publicly.
After I graduated from seminary, I became a pastor at Rose Drive Friends Church. I realized that I could no longer ignore the troublesome news stories about public policy and it discouraged me to hear Christians who did not understand how to articulate their worldview. Around this time, Proposition 8 was being fought in the culture and I found myself on the front lines promoting God's plan for marriage: the union
between a man and woman. At press conferences and rallies, I met the founder of Focus on the Family's California Family Council, who became my boss and mentor after I was asked to join California Family Council. After six years at CFC, God strategically called me to begin Church United in 2016. Church United's vision is to transform California for Christ by 1) Disrupting Pastors, 2) Uniting the Church, and
3) Transforming our Communities.
Six years after leaving the gay lifestyle and one month before the successful passage of Proposition 8, God continued His work of restoration when I met my wife, Amanda. She is "God's gift from Heaven." We were married in 2009 and five years latter God blessed us with our daughter, Aliah, whose name in Hebrew means "ascending to God" – just like our praises to Him for giving us the gift of becoming parents. Two years later, Amanda gave birth to our son, Ryker, whose name means "strong leader," and in 2018, we had our third child, Asher. Her name means "Happy and blessed."
My passion is to see California transformed for Christ.
You can watch our story at JimDomen.com and learn about Church United at ChurchUnited.com.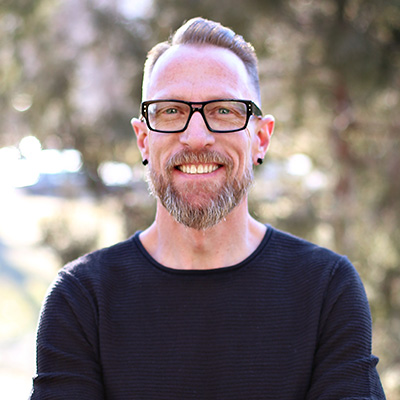 Ryan Dobson
Ryan Dobson is leading a rebellion not for the faint of heart. It's a rebellion that fights for the hearts and souls of parents and families. Our culture has been tipped on its head over the past 20 years, and therefore the approach to helping families get healthy has to be profound. It was this mindset and understanding of culture that prompted Ryan and his wife, Laura, to found REBEL Parenting. Ryan has combined his natural abilities and passion for public speaking to significantly engage and challenge parents and families in every stage of life…but in a revolutionary way. NOTHING is "off the table." The old rules about "What you can & can't talk about" have been thrown out the window!! The state of marriage and parenting is in such a state that "leading a rebellion" may be the most effective way to bring healing and help. It is this atmosphere of total honestly, grace, truth and love that the messiness of this life can finds wholeness.
Ryan is no stranger to strengthening marriages and parents. He is a product of successful parenting, living a very public life as the son of America's foremost family expert, author and radio broadcasting parenting specialist Dr. James Dobson. He launched his own radio broadcast with the purpose of "building passion and identity in Christ followers." For two years running he had nearly 10 million listens. He then helped his dad found "Family Talk" and also served as the Vice President of the broadcast.
With that rich background, he left "Family Talk" to begin REBEL Parenting because "to impact a culture like ours, sometimes you have to start a REBELLION." Why? Because marriage is hard, parenting is harder. The struggle is real. But, it's always worth it. As Ryan has said, "The value of having a great marriage is beyond description. Being close with your kids beyond comparison."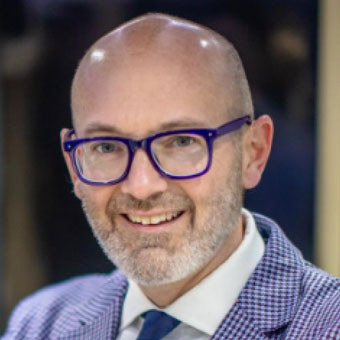 Paul Isaacs, MyFaithVotes
VOTING YOUR FAITH
Paul Isaacs joins My Faith Votes after six years as president of Save The Storks, a national nonprofit that provides services for pregnant women via mobile buses, and two years as national recruiting director of The Navigators in Colorado Springs. He holds a master's degree in counseling from the University of Dayton in Ohio and an undergraduate degree from Bob Jones University. He is a sought-out speaker for his expertise on how faith can engage the culture and the public square.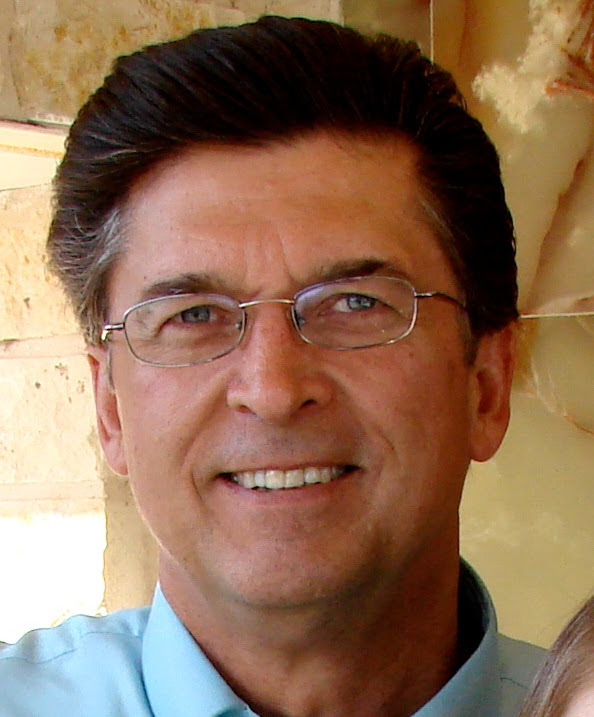 Richard Mack
Founder and President of the Constitutional Sheriffs and Peace Officers Association (CSPOA)
Mack is the son of an FBI agent and began his own law enforcement career as a street cop in Provo, Utah. After graduating from BYU in 1978, Mack became an officer with Provo P. D. He was soon promoted to corporal, sergeant, and detective. He spent one year as an undercover narcotics agent. In 1988, Mack moved home to Arizona where he ran for sheriff. He was elected Graham County Sheriff and served as such for eight years. It was during this time – in 1994 – that federal agents informed all sheriffs that they would be required to work for the Federal Government under the mandate of the Brady Bill, and Mack's court case began.
Since that landmark ruling Mack has written six books and appeared at over 120 Tea Party rallies nationwide. He has stood against the incursions of the Federal Government and has fought for civil rights from Hawaii to Bangor, Maine. He is the Founder and President of the Constitutional Sheriffs and Peace Officers Association (CSPOA) and is on the Oath Keepers Board of Directors.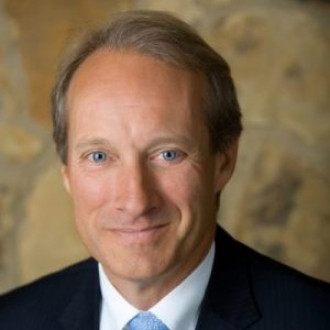 Kelly Shackelford
President and CEO of First Liberty Institute
Kelly Shackelford, Esq., is President and CEO of First Liberty Institute, the largest legal firm in the nation dedicated exclusively to protecting religious freedom for all Americans. He has served in this role since 1997, leading First Liberty's efforts to defend religious freedom in the courts and in the public arena. Under his leadership, First Liberty's legal team has participated in cases before the United States Supreme Court, federal courts of appeals, federal district courts and various state courts, where they have won more than 90 percent of their cases.
Shackelford is a constitutional scholar who has argued before the United States Supreme Court, testified before the U.S. House and Senate, and has won a number of landmark First Amendment and religious liberty cases including a recent watershed, precedent-changing victory at the U.S. Supreme Court in The American Legion v. American Humanist Association.
He was recently named one of the 25 greatest Texas lawyers of the past quarter-century by Texas Lawyer and is the recipient of the prestigious William Bentley Ball Award for Life and Religious Freedom Defense for pioneering work protecting religious freedom.
Shackelford is a highly sought-after speaker and frequent guest on national news and talk shows including Good Morning America, The Today Show, CNN, Fox and Friends, MSNBC, and Hannity. He also has been featured in the National Law Journal, Associated Press, The New York Times, The Washington Times, The Washington Post, and The L.A. Times, and many others.
Shackelford is on the Board of Trustees of the United States Supreme Court Historical Society and earned his law degree from Baylor University.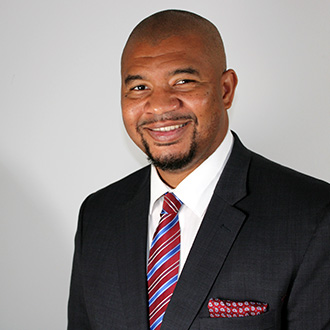 Pastor LaShund Lambert, Senior Pastor of Resurrection Church Auburn
Righteousness in Race Relations
LaShund Lambert is the senior pastor of Resurrection Church Auburn. A multi-racial, non-denominational, diverse congregation in Auburn, Washington. He and his wife Kadesha facilitate a church culture where love and righteousness are used to unite people to God and each other. With the support of many church and community leaders, they are seeing great progress in reconciling people groups to a kingdom mindset of victory.
For over 20 years LaShund has served as a voice of God's righteousness, peace, and joy through singing, preaching and consulting. His Master's Degree in Music from Eastern Washington University led him to believe that racial harmony comes through diversity and a willingness to listen.
Pastor Lambert finds great joy in providing paths to desegregate and unify God's family.